What is Lighting a Billion Lives?
Following its Commitment of Action at the annual meeting of Clinton Global Initiative in 2007 to reach a million lives, Lighting a Billion Lives© launched on-ground operations in 2008 with a revised mission of reaching a billion people across the globe – through the development of innovative delivery models and the creation of unique partnerships across the energy access value chain for a self-sustaining market led energy access ecosystem. The programme offers diverse technology options based on affordability and end user requirements such as, solar lanterns, solar charging stations, micro grids, improved cook stoves, independent home lighting systems and integrated domestic energy systems that address both lighting and cooking energy needs in a single unified system.
The interventions focused their efforts towards the achievement of three main objectives -
1
To replace inefficient and harmful lighting and cooking methods with efficient, affordable and reliable clean energy alternatives
2
To enable the productive use of clean energy for enhanced education, better health and improved livelihood opportunities – thereby empowering the poor to escape the poverty trap
3
To facilitate access and adoption of demand responsive solutions at the last mile through capacity building and enterprise development
---
Join Laltini in her mission:
To make studying a joyful experience with better illumination and no harmful fumes
To harness solar power and provide villagers with additional productive hours
To make access to medical aid at night a dream come true
To promote women's economic security through solar lighting
To improve ecosystems by reducing CO2 emissions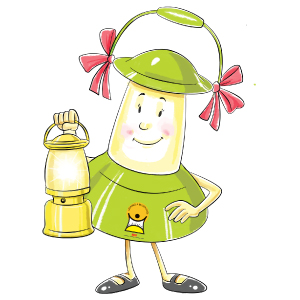 VISION
To enable a billion lives the access to clean, affordable and reliable energy solutions
MISSION
To create sustainable energy provisioning value chains and last mile delivery networks supported by technological innovations, capacity building, awareness and collaborative partnerships
"IMPACTING LIVES THROUGH IMPROVED HEALTH, BETTER EDUCATION & LIVELIHOOD OPPORTUNITIES, ENTERPRISE DEVELOPMENT AND WOMEN'S EMPOWERMENT"
Read Stories of Change Here
Programme

Snapshot*

Over4.5 Million Lives Impacted
8,98,000+ Households Illuminated
1,70,000+ Solar Lanterns Disseminated

27,700+ Intergrated Domestic Energy System Installed

17,700Solar Micro Grid Connections Provided

7,600+Solar Home Lighting Systems Installed
60,000+Improved Cook Stove Disseminated

3,100+ Villages Lit Up
24 States Covered

3,000+ Green Jobs